Dear travellers, we are happy that you are considering us to be your guides! We specialize in private tours but we also work with reliable tour guide agencies that provide "join in" tours. Therefore, we can reserve a place for you on a group tour or provide a private tour. "Is a group tour or a private tour more suitable for me?" you may ask. Well, it really depends on what type of traveller you are. Are you a solo traveller, a student, a backpacker who wants to meet a lot of new friends, or are you on a budget? The group tour would be a good option for you. But what if you travel with kids and you don´t want to be limited by a tight schedule? Do you have a mobility issue or are you, an elderly traveller? A private tour will be more comfortable and safer for you. Do you wish to discover sites off the beaten paths? In this case, hire your personal tour guide. Whether you choose a private or a join-in tour, I will be there to assist you in making the right choice before you even buy a flight ticket to the Czech Republic!
Veronika Magdalena Jonczy, DiS. , co-owner, tour guide & travel agent
We are your tour guides
Experienced and licensed tour guides, we are ready to guide you around Prague and the Czech Republic. Some of us have related university or college degree and we all have passion for architecture, culture, history and fun facts!
VERONIKA
"I've been on tour after tour for years and I never realized how much I was missing out on until I went on a tour with Veronika. Not only was she knowledgable, but so enthusiastic and ready to answer any questions. She gave us a wonderful tour of the city and out of the four tours we took of Prague, this was the best."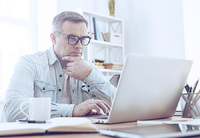 MARTIN Š.
"I spend 2 days touring with Martin. 1st day I did an all day city tour with a lunch and boat and after the boat we went to the Jewish Quarter. Martin´s English was very good so it was nice that he could explain to me all the history, he was very knowledgable and also we had a lot of fun laughing. 2nd day we went to Kutna Hora and it was fun!"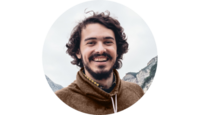 MARTIN D.
"Our guide Martin gave an outstanding tour of the city, from Prague Castle to the Old Town Square. He shared his vast knowledge of the city and significant historical events and didn't mind the endless questions. Thanks to Martin and his warm and friendly personality, we had an amazing day."
TEREZA
"Our tour guide, Theresa, was excellent. She was very passionate and knowledgeable about her town and country. In addition she was also helpful and quite concerned about our comfort in taking the tour. We covered a lot of sights in an efficient manner. "

TOMAS
"We had a great time during our tour. It was pleasant and thorough, mainly because of our tour guide, Tomas, who made us feel welcomed and valued. His experience and education were exactly what needed to feel in touch with Prague's History and ambience."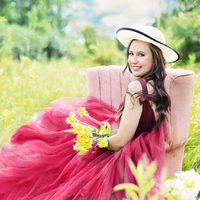 SILVIE
"An excellent walking tour led by a friendly and very knowledgeable guide, Silvie. Included key historic sites, lunch in traditional Czech restaurant and an hour boat trip. A great way to see Prague. Collected from hotel on time. Excellent value and would highly recommend."